Irish Medical Times
Started in 1967, Irish Medical Times is Ireland's leading medical newspaper. The ABC average net circulation of Irish Medical Times for the period January – December 2017 is 7,050 copies
Editorial Contacts
Editor: Lloyd Mudiwa
E-mail: Lloyd.mudiwa@imt.ie
Phone: 01 817 6341
Advertising in Irish Medical Times
Irish Medical Times carries display advertising, specialist recruitment, event and notice advertising, as well as a classified ad section. It is also possible to advertise throughout this Website. For more information, please click here, or contact one of our representatives listed below.
Print and digital advertising
Head of Sales: James Apedaile
E-mail: james.apedaile@mims.ie
Phone: 01 8176330
Mobile: 087 918 6958
Classified and recruitment advertising
Sales Executive: Irvin Gamede
E-mail: irvin.gamede@imt.ie
Phone: 01 8176348
MIMS Ireland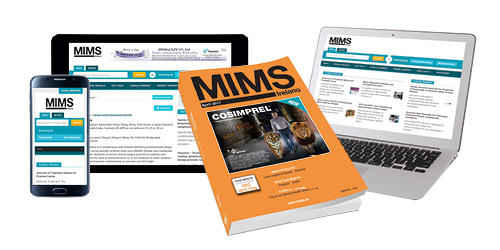 MIMS Ireland, or Monthly Index of Medical Specialities Ireland, is an independently edited publication designed as a prescribing guide for the general practitioner. It is an index of prescribed medicines in Ireland and it has been updated and published monthly for over 50 years.
Editorial Contacts
Editor: Caroline McDermott PhD
E-mail: caroline.mcdermott@mims.ie
Phone: 01 8176334
Editorial Assistant: Brontë Cloete Wakefield MB BCh BAO
E-mail: bronte.cloetewakefield@mims.ie
Phone: 01 8176340
Advertising Contact
Commerical Manager: James Apedaile
E-mail: james.apedaile@mims.ie
Phone: 01 8176330
MPI Media Ltd
MPI Media Ltd, publisher of Irish Medical Times and MIMS Ireland, has been publishing news and information for Irish doctors and other healthcare professionals for 50 years.